Top
 / Area Guide : Adogawa Area

Adogawa is popular with a birthplace of Toju Nakae who was a scholar of Confucius and Yang-Ming. We have his memorial museum, his private school building, and the shrine. Toju was named for his favorite blossoms, wisterias.
"Takashima Senkotsu" (Fingers of folding Fans)

Takashima Senkotsu (Fingers of folding Fans) have been made for more than 300 years. They are made of bamboos that once planted to protect the banks of the Ado River. And the market share is more than 90%.

"Yana Ryo" (Weir Fishery)

It is one of the traditional fishing methods to catch sweetfish. Fishermen set the nets like a sector in a river or a lake and take fish into it. In 2006 it was chosen as "100 selections of historical cultural property" by the Fisheries Agency.

"Omi Shirahama" (Omi Shirahama Beach)

Omi Shirahama Beach is a very beautiful beach for swimming and camping with white sand and green pine trees. It is also very popular for wind surfing and marine sports.

"Toju Academy" / "Ryochi Museum"

The former lecture hall and dwelling of Toju Nakae, a Japanese Confucian scholar known as "the saint of Omi", they have been designated as a national historic site. It exhibits many treasures and relics, including the calligraphy "Chi-Ryo-Chi" written by Toju himself.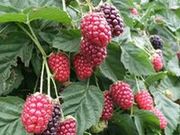 We grow Ado Berry in Adogawa. We sell an Ado Berry gelato, cake, juice, and wine. They are now our special products. You can buy them the road station in the city.